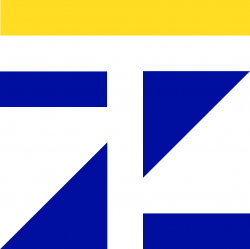 Latest posts by Z Tech Blog
(see all)
Improving Collaboration With Wider Stakeholders Using SCRUM
Using the Sprint Retrospective to Improve Collaboration with Stakeholders
In this blog post, I will discuss my ideas on a method for improving collaboration with key stakeholders that are outside of the development and SCRUM team, but influence the project and play critical roles in its success. As important as continuously improving collaboration with the Scrum team is, it is usually not enough to focus solely on the performance of the Scrum team to improve the performance of the project. This is because you also need strong relationships and good collaboration with all the other people required to make a deliverable a success. These include individuals from marketing, sales, customer service, finance, and legal.
One of the approaches I have used successfully in the past as Scrum Master or Product Owner that I would like to share with you is inviting partners from marketing, sales and so forth to the Sprint retrospective on a regular basis. Perhaps not every partner at every retrospective, but depending on how closely the collaboration needs to be, maybe some or all stakeholders once per month or once per major release. I also feel that as the Product Owner usually engages with the outside stakeholders the most, usually for requirements and product backlog work, they already have an existing relationship with the stakeholders and the invite is best sent from them.
Benefits of a Joint/Extended Retrospective
A joint retrospective will help
Develop closer and more trustful relationships
Help smooth the launch of new product versions
Improve selling and servicing the product.
An Example Agenda of an Joint/Extended Retrospective
Here are some questions that I prefer exploring in these extended retrospectives:
Are the partners from marketing, sales etc. involved enough in the product planning and roadmapping activities?
Do they regularly participate in the sprint review meetings?
Are the review meetings beneficial for them?
Do they understand the project progress?
Do they receive the information necessary to carry out their work in a timely manner, for instance, to prepare the marketing campaign?
Does the project team get enough data and support from the partners, for example, regular updates on the sales figures and market feedback?
Objectives of a Joint/Extended Retrospective
The objectives I have for this approach are to
Create a sense of "we-are-all-in-this-together"
Re-affirm the need for collaboration and teamwork
Break down departmental boundaries.
That is why, although you can always have these discussions on-on-one, I prefer to have them in the open and inclusive of team members and stakeholders.